'Twas the night before…well, actually it was a few weeks before Christmas and all the Christmas parties were in full swing. Fun, food and frivolity were the order of the day and Michael was out enjoying his annual work Christmas party.
The Christmas party, at an Asian Fusion restaurant, was getting underway. Precautions had been taken. The restaurant had been made aware of Michael's allergies and the severity of his reactions. When he arrived,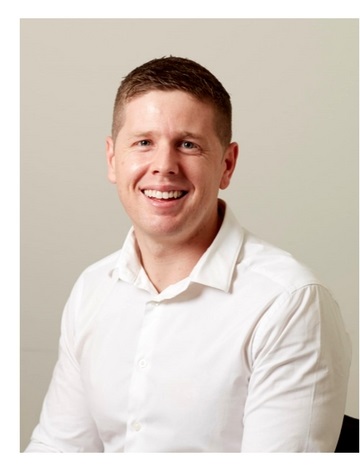 Michael also made sure to speak personally to the staff member serving his table who said she would advise which of the dishes would be safe for him.
But, the very first dish of the night was placed by a different member of staff and Michael recalls her saying something vague along the lines of 'this one is good for the vegetarians and allergies.' Hungry, and having had a couple of beers, Michael dug straight into the green dip. Unfortunately, it turned out to be wasabi hummus.
With a potentially fatal allergy to sesame, among other foods, Michael would never normally go near hummus but, due to the wasabi, this one was green so he assumed it was avocado. By the time the first staff member came back to warn Michael, it was too late.
Michael didn't have his EpiPen with him and he grabbed a taxi to the hospital rather than getting an ambulance, both of which were potentially deadly decisions.
Fortunately for Michael, this allergy nightmare ended well. After two doses of adrenaline and a night in hospital, Michael recovered. This was the worst reaction Michael has ever had and now Michael makes sure he has his EpiPen with him always, having learned this lesson the hard way.
But, even with an EpiPen on hand, people like Michael often still need further treatment with adrenaline in hospital. In fact hospital admissions for anaphylaxis have increased fivefold in the last 20 years. And while there are advances in medical research in the area of anaphylaxis, there is still much more to be done.
Please help us fund more research to identify new treatments for allergy by making a tax deductible donation at www.allergyimmunology.org.au/donate
"It can happen so easily," says Michael, "and that just means it's all the more important for the research to continue to find better treatments so there are better outcomes for people with allergies."
Thanks to the kind and generous support of people like you, researchers are pioneering important research into allergies to help people like Michael. And the more quality allergy research we can get funded, the quicker we can drive developments to cure, treat and prevent allergies. This Christmas you can help us to make those new discoveries that could change the lives of people with allergies.
Yes, I want to help fund research to treat, prevent and even cure allergies by donating now at www.allergyimmunology.org.au/donate
Thank you for your support, it means so much to all of us.
Warmest regards