2018 AIFA grant announcement coming soon
28 August 2018
: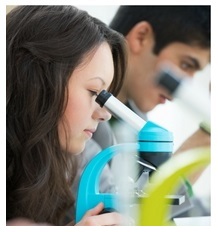 This year's AIFA grant recipient will be announced at the Australasian Society of Clinical Immunology and Allergy (ASCIA) Annual Conference on Friday 7 September 2018.
This year AIFA grants have drawn interest and collaborations from researchers all over Australia. A record 21 EOIs were received. These EOIs covered topics as varied as diagnosing allergy, predicting allergic diseases, Graves' disease, common variable immune deficiency, signalling in primary immunodeficiencies, urticaria, insect allergy, drug allergy and allergic asthma.
After much hard work by our Grant Selection Panel, 5 projects were shortlisted and finally 1 selected. We look forward to publicly announcing the successful recipient next week.
Past successful projects include the AusPollen project, Mevalonate kinase deficiency (MKD) and Jack Jumper Ant Allergy. Further details on these and other past projects can be found at www.allergyimmunology.org.au/projects
All of the projects have the potential to make a difference to the diagnosis, management and treatment of allergy and other immune disease. Help us to fund more projects by donating at www.allergyimmunology.org.au/donate