News
Keep up with all the latest AIFA news and activity by subscribing to our newsletter or following us on Facebook and Twitter.
AIFA's 2018 grant round opens 15 January
January 10, 2018
: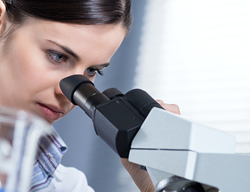 Submissions for AIFA's 2018 grant round will open on January 15 and close on April 6, 2018. AIFA supports innovative early stage projects, encourages collaborative research, prioritises early career researchers (working 3-5 years after completion of their PhD) and provides opportunities to leverage further funding.
To be eligible for an AIFA grant, applicants need to be associated with a non-profit institution in Australia or New Zealand, with the facilities to carry out the research detailed in the application. Applications are not restricted to ASCIA members.
Previously funded projects include Jack Jumper Ant allergy treatment, understanding FPIES and the AusPollen project. More details of these and other funded projects can be found on our projects page www.allergyimmunology.org.au/projects
To apply for this grant round please review the eligibility criteria and download an EOI form at www.allergyimmunology.org.au/grants
More Articles ...