Improving the diagnosis, monitoring and prognosis of people with autoantibody-associated systematic autoimmune diseases
AIFA Early Career Research Grant
Chief Investigator: Dr Adrian Lee, Westmead Institute for Medical Research, Sydney
Research Team: A/Prof Joanne Reed (Westmead Institute for Medical Research, University of Sydney), Dr Kha Phan (La Trobe University), Dr Jing Jing Wang (Flinders University), A/Prof Ming-Wei Lin (Westmead Institute for Medical Research, University of Sydney and Westmead Hospital), Prof Tom Gordon (Flinders University, SA Pathology and Flinders Medical Centre).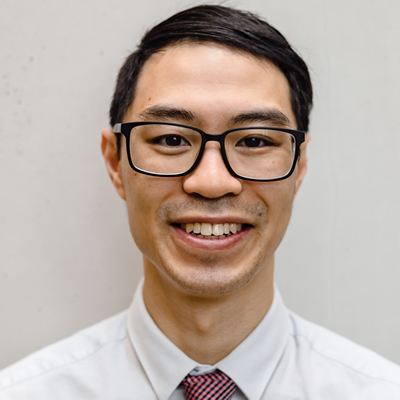 Diseases of the immune system that attack itself are known as autoimmune diseases. In Australia, these are quite common (affecting around 1 in 12 people) and can range from affecting a single organ (e.g., the pancreas in type 1 diabetes) to the entire body (e.g., lupus). The origins of autoimmune diseases are still poorly understood and as such, treatments are non-specific and may lead to significant acute and chronic long-term side-effects. These diseases are characterised by blood biomarkers known as autoantibodies – proteins that can "attack" the body's own proteins.
There are further unmet needs with the diagnosis of these conditions, with patients often experiencing an unnecessarily long delay to diagnosis. This may be, in part, related to the autoantibody biomarkers either being absent completely or when present, non-specific for a particular diagnosis.
This project explores these autoantibody biomarkers and will identify unique molecular signatures that can provide more information on the diagnoses and be used to monitor disease at a patient-specific level. We will also use sequencing technology to identify the immune cells (B cells) that cause these biomarkers and understand why they are turning their attack on itself. Finally, what causes these damaging autoantibodies to form may relate to incompletely removed cellular debris and our project will also examine apoptotic bodies (dying cell debris) which may incite an autoimmune response.
Patients will be recruited from the Western Sydney Lupus Biobank and Western Sydney Sjögren's Syndrome Biobank (WS3B) which have been specifically set up to facilitate research into these difficult and neglected disorders. We anticipate that our findings will help clinicians better diagnose and monitor patients with autoimmune diseases like lupus and Sjögren's disease and our preliminary findings have already demonstrated the usefulness of our "bench-to-bedside" approach.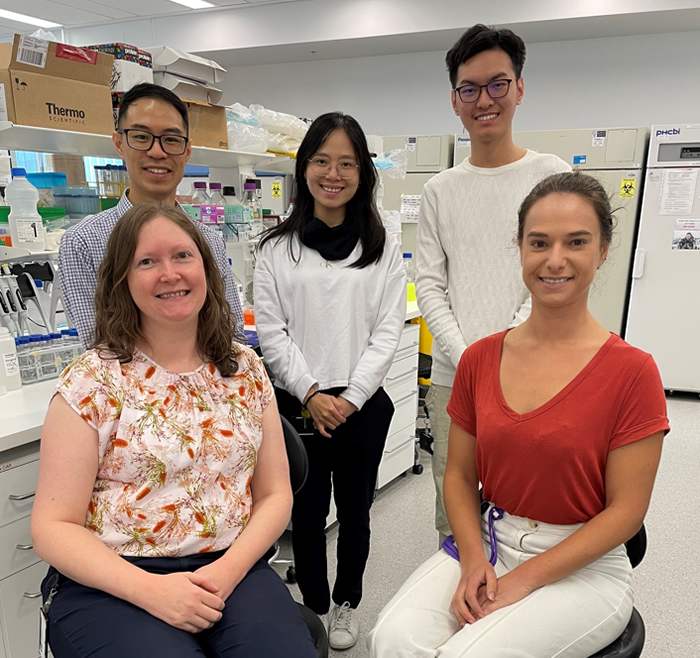 Team members form left to right: Joanne Reed, Adrian Lee, Thanh Huyen Phan, Zhankun Qi, Lara Glass.