Lupus - Josephine's Story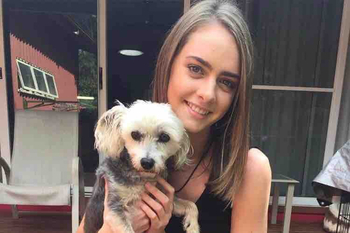 Josephine Riek is 22 years of age and has Systemic Lupus Erythematosus (SLE), also known as Lupus. On 10th May 2019, World Lupus Day, she is shaving her head to draw attention to this autoimmune disease and raising money for AIFA, the Allergy and Immunology Foundation of Australasia. Josephine is passionate about helping to find a cure for this debilitating illness.

Lupus is a disease with no cure. It is an autoimmune disease that occurs when the body's own immune system attacks various healthy parts of the body. The major symptoms are inflammation of the skin, joints, blood, lungs, kidneys, heart, brain and nervous system. Because the signs and symptoms of Lupus mimic those of other ailments, it can be difficult to diagnose.
The survival rate for patients with SLE is improving due to the use of immunosuppressive drugs. Nevertheless, people with Lupus can still die young from heart attacks or infections related to the suppression of the immune system. People with Lupus may look healthy as the effects of this autoimmune disease aren't always identifiable.
Josephine writes, "Lupus is a lifetime burden and mine started from about the age of five. Childhood onset lupus is usually a more severe illness and has greater disease damage over time. I regularly complained of muscular aches and pains, and arthritic pain in my knees and wrists, which my parents could only explain away as growing pains."
"Over the following years, other symptoms developed such as swollen joints, hair loss, rashes, fatigue, swollen glands, fluid retention, abdominal and chest pain, shortness of breath, anaemia and pain in most parts of my body. Subsequently, I underwent many blood tests, which revealed my DNA marker was evaluated at 115 (normal range 0-7) and a kidney biopsy, which indicated that I was Class III/IV Lupus Nephritis (loss of kidney function risk)."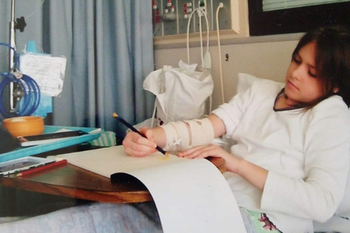 "By the age of nine, my diagnosis was confirmed as Systemic Lupus Erythematosus. The first drug to be prescribed was a steroid, which unfortunately on high doses comes with many side effects, especially for young children."
The disease was still not under control by the time Josephine was 11, so the next treatment was Cyclophosphamide, commonly known as Chemo, given intravenously monthly for six months. She says, "This had a positive impact, but SLE got the upper hand once again. At age 13, I underwent another kidney biopsy, so my Lupus flare up was only getting worse. I am now slowly getting better over the past couple of years, and fortunately taking less medications. I have had experiences that have healed and taught me many ways to make my life easier and have found what has helped my specific Lupus."
"My life wasn't like the average child, and I hope that my fundraiser will help people who are in similar situations with this horrible illness and other immune disorders."

The money Josephine receives from fundraising on GoFundMe will go directly to AIFA. She will also be giving her hair to the Australia Alopecia Areata Foundation, which makes wigs for kids with an autoimmune disease called Alopecia Areata. To donate go to https://www.gofundme.com/lupus-awareness-and-finding-a-cure
Content updated March 2019