World Allergy Week is a global campaign of the World Allergy Organisation (WAO) which aims to raise awareness of the impact of allergy in our communities. This years' theme is 'The Agony of Hives – What to do when hives and swelling don't go away'.
AIFA is supporting this initiative through our 'wear a spot of red' campaign when we are asking our supporters to help raise awareness and funds to support research into allergy by wearing a spot of red or holding an event in their home, school or workplace.
We encourage everyone to organise an activity which will contribute to increased awareness about allergy. Why not organise a 'wear a spot of red' mufti day at work or school or host a 'spot of red' morning tea or bake sale?
Please register your event and fundraising activity at http://worldallergyweekred.gofundraise.com.au/
To help promote your event please download our wear a spot of red poster, print it off and display it in the lead up to your event.

World Allergy Week A4 Poster1.22 MB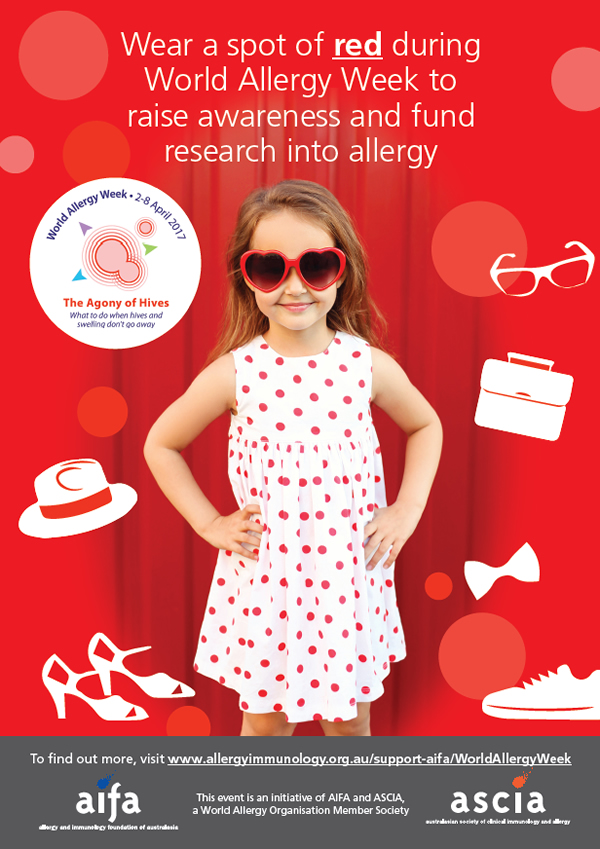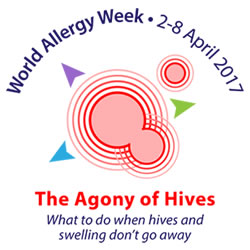 This event is an initiative of AIFA and ASCIA, a World Allergy Organisation Member Society.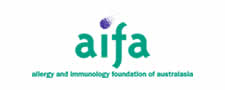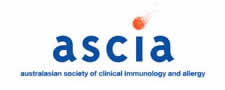 Content updated February 2017