250K website for teens and young adults from the National Allergy Strategy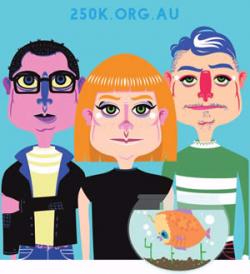 The new National Allergy Strategy youth project's 250K website was launched on 26 June by Minister Gillespie.
The 250K website is a hub for the 250,000 young Australians living with severe allergies, developed in response to a national online survey and focus groups sessions with teens and young adults.
Designed by young people for young people, the aim of this innovative website is to provide age-appropriate information and resources in a fun and informative way, to assist young people who are living with severe allergies, and to help them to feel more connected with other teens and young adults going through similar experiences.
A 250K slide set is also available at www.allergy.org.au/schools-childcare#slides, that schools can access to help increase awareness about severe allergies.
To access the website go to www.250K.org.au
This project was funded by the Australian Government.
The National Allergy Strategy is an initiative of the Australasian Society of Clinical Immunology and Allergy (ASCIA) and Allergy & Anaphylaxis Australia (A&AA).
Content updated 27 June 2017