Allergic to exercise?
8 August 2018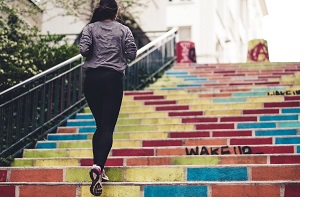 It's not always a joke. Exercise-induced anaphylaxis is a rare but real disorder. It causes people to have an allergic response to exercise. Yes, exercise can really trigger asthma, hay fever (rhinitis), hives (urticaria) and even anaphylaxis. Some people have symptoms with exercise alone while for others it is set off by a food eaten in the hours prior to exercise.
The severity of symptoms is mostly influenced by how much food is eaten, how active the exercise is and the time between the two. This means that severe symptoms are usually due to food eaten within a few hours of the exercise.
Wheat tends to be the most common culprit. But there have also been reports other foods like seafood, nuts, and some types of fruit and vegetables causing symptoms too.
Treatment includes avoiding "trigger foods" and keeping an EpiPen with you at all times.
Nutritionist Sandra Vale has an exercise-induced wheat allergy and recently spoke with SBS about how she manages it. Her story can be found at www.sbs.com.au/food/article/2018/08/03/how-i-live-exercise-induced-wheat-allergy