Fixing allergies
An entertaining and informative program on severe allergies was produced by the SBS Insight team.
The show aired on 4 November 2014 and is availavle to view on demand at http://www.sbs.com.au/ondemand/video/345875011833

Severe allergies can be life threatening and, as shown in the program, could happen at any time in your life.
Anne-Maree suffered anaphylaxis at a dinner function. Her story highlights the importance of addressing the public health issues relating to the rapid and continuing rise of allergy in Australia. We need to improve the health and quality of life of people with allergic diseases, their carers and the community.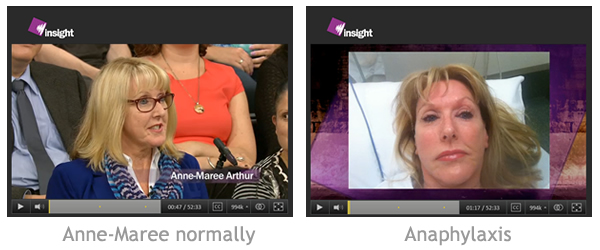 Content updated November 2014