Medical Research and the Report from the Parliamentary Inquiry into Allergies and Anaphylaxis
18 June 2020
: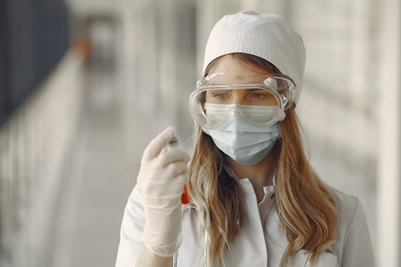 The Australian Government's recognition of the importance of medical research into allergy is highlighted in the report from the Parliamentary Inquiry into Allergies and Anaphylaxis, Walking the Allergy Tightrope, tabled in Parliament on 15 June 2020. www.allergy.org.au/about-ascia/info-updates/inquiry-into-allergies-and-anaphylaxis-report-15-june-2020
Implementing the recommendations in the report will lead to improved outcomes for patients and the community, and more research into the causes and treatment of allergy. This is consistent with the aim of the Allergy and Immunology Foundation of Australasia (AIFA), which has supported research into allergy and other immune system disorders since 2014.
AIFA is an initiative of the Australasian Society of Clinical Immunology and Allergy (ASCIA), which was recognised in the report as having a pivotal and leading role in improving the care of Australians with allergic disease. AIFA has made an ongoing commitment to support researchers working on the complexities of the immune system. Their work is fundamental to finding new treatments for allergic disease.
In 2020 AIFA will award a total $110,000 to allergy and immunology research, and the closing date for expressions of interest is 28 August 2020. For details go to www.allergyimmunology.org.au/grants
We now welcome donations for the 2021 AIFA grants.
By supporting AIFA before 30 June 2020, 100% of your donation will directly fund research projects and will be tax deductible in the 2019-2020 financial year. To donate to AIFA go to www.allergyimmunology.org.au/donate
We take this opportunity to thank our generous donors and sponsors who have made the following 2020 AIFA grants possible:
$40,000 - AIFA Food Allergy Research Grant

$30,000 - AIFA Allergy (other than food allergy) or Autoimmunity Research Grant

$15,000 - AIFA Primary Immunodeficiencies Clinical Research Grant
(supported by CSL Behring)

$15,000 - AIFA Hereditary Angioedema Clinical Research Grant
(supported by CSL Behring)

$10,000 - AIFA Food Allergy Research Grant
(supported by DBV Technologies)
At a time when medical research is more important than ever, we believe that the annual AIFA grants play a vital role, by providing seed funding, encouraging emerging researchers and promoting allergy and immunology research in Australia and New Zealand.
To view the grants awarded in 2019, click in the image below or see www.allergyimmunology.org.au/projects