National Allergy Strategy for Australia decided at the world's first Allergy Summit
Experts agree that allergies are major public health issue in Australia and national action is needed.

National Allergy Strategy for Australia decided 11 August 2014503.08 KB
The world's first Allergy Summit took place in Sydney on August 8th. There were 60 invited participants including consumers and a wide range of medical specialists and key organisations from across Australia. This Summit was convened in partnership by the Australasian Society of Clinical Immunology Allergy (ASCIA) and Allergy & Anaphylaxis Australia (A&AA).
The scope of discussions included the impact of allergic diseases, their cost, the need for improved access to care, standards of care, education and training, research and policy, with a focus on possible solutions.
"The Allergy Summit was a great step forward, bringing together key representatives from a large number of backgrounds to work together to identify goals and strategies to address a major chronic disease affecting a large proportion of the Australian population." says Dr Melanie Wong, a leading specialist Allergy and Immunology physician and President-Elect of ASCIA.
"The Allergy Summit was the beginning of a new phase in the management of allergic diseases in Australia," said Dr Wong.
"The aim of the National Allergy Strategy will be to improve access to appropriate healthcare services and improve the quality of life of people with allergic diseases and those who care for them," says Associate Professor Richard Loh, President of ASCIA.
"We all agreed on the need for a National Allergy Strategy," says Maria Said, President of A&AA.
The National Allergy Strategy will be developed over the next six months and further funding will be sought to hold an implementation meeting in April 2015.
"Allergic diseases have a significant impact on daily life including hospital admissions, lost work days, missed school and poorer quality of life - estimated at $30 billion a year." says A/Prof Loh, "A collaborative approach between state and federal governments and key stakeholder organisations will greatly improve care and quality of life for patients" said A/Prof Loh.
"Allergic diseases are commonly perceived as trivial. But they're not. Conditions like allergic rhinitis (also commonly known as hay fever), asthma, eczema, allergies to foods, insects or drugs and occupational allergies cause a huge burden to individuals and the economy and people do die from anaphylaxis (severe allergic reactions) to insects, drugs and foods," says Ms Said.
"The fact is that many patients with allergic diseases are not receiving optimal treatment and progression of some allergic diseases can be prevented," says A/Prof Loh. "For instance if allergic rhinitis (hay fever) is recognised and treated, expensive conditions like asthma, chronic rhinosinusitis and sleep apnoea can be significantly helped and even prevented. Allergic conditions also disproportionately affect children, which can significantly impact on their education and sometimes because of severity, threaten their lives."
"The problem we are trying to solve is that allergies are often poorly recognised, and when they are recognised, they're often not well assessed for their severity and the treatments are not always what works best. The result is that children, teenagers and young adults are slipping between the cracks."
"Sufferers can go for several months where their allergies are giving them a poor quality of life so that by the time they receive care they can be in a pretty bad way."
"We have found disturbing inconsistencies in how allergies are diagnosed, assessed and treated and that's just not good enough. For example children are being wrongly denied immunisation because of allergy fears", A/Prof Loh said.
Wendy Norton sees it from both sides. Dr Norton is a general practitioner who has three children, two of whom have potentially life threatening allergies. "My son James, who's now 11, was diagnosed at the age of 4 months with multiple food allergies and had a severe allergic reaction to milk when he was 6 years old. He required multiple doses of adrenaline. I think that it is very important that people should know that sometimes one dose of adrenaline is not enough. However, Harry my youngest who's 7, responded to a single dose of adrenaline when he had an accidental exposure".
"Some parents think we're overdoing it. I'd like to see their response if one of their children looks like they're dying in front of them. You have to be eternally vigilant with food – because you can't always trust labels. We have found some bacon has milk in it, as does salami; mixed herbs can contain sesame and even some lollies may contain nuts, milk etc," says Wendy Norton. My son James had an allergic reaction that caused hives around his mouth after sucking on a popular lollypop, not realising that the label now warned that it "may contain traces of dairy". Holidaying when you're managing food allergy can be challenging too and sometimes it doesn't feel like a holiday at all. It is just constant vigilance," she added.
"Allergic diseases are increasing and affect 1 in 5 Australians, projected to rise to one in four in the next 30 years," claims Maria Said.
Background Information
Allergic disease is a broad term for a variety of conditions from food allergies, to skin allergies like eczema to asthma, allergic rhinitis (hay fever) and insect or drug allergies.
Australasian Society of Clinical Immunology and Allergy (ASCIA)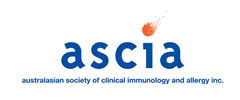 ASCIA is a not for profit professional medical organisation, comprised predominantly of clinical immunology and allergy medical specialists. The ASCIA membership also includes other medical practitioners, scientists and allied health professionals (mainly nurses and dietitians) who work in the areas of allergy and immunology. ASCIA is the peak medical body for allergy and immunology in Australia and New Zealand.
The mission of ASCIA is to advance the science and practice of clinical immunology and allergy, by promoting education and the highest standard of ethical medical practice.
It is important to note that the national Allergy Summit was supported by unrestricted educational grants provided to ASCIA. The Allergy Summit and the National Allergy Strategy are not influenced by the providers of grants.
For more information, visit the ASCIA website: www.allergy.org.au
Allergy & Anaphylaxis Australia (A&AA)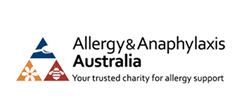 Allergy & Anaphylaxis Australia is the charitable, not for profit patient support organisation that aims to improve awareness of allergy in the Australian community through education, advocacy and support. A&AA is an evidence-based organisation that has a Medical Advisory Board, all of whom are ASCIA members.
A&AA's mission is to help improve the quality of life of those with allergic disease. A&AA does this by working with individuals, their families, health professionals, government, educators, food industry, legislators and anyone involved in an individual's circle of care.
For more information visit the A&AA websites: www.allergyfacts.org.au and www.foodallergyaware.com
Issued on behalf of ASCIA
Media Contact: Maggie Lanham Ph 02 9975 7569 or 0412 281277.