City2Surf Walk for Allergy Research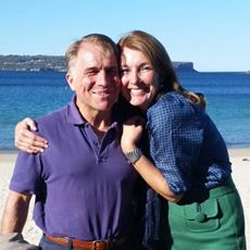 The AIFA team is raising money for allergy research by walking 14km from the centre of Sydney to Bondi Beach during the annual City2Surf.
If you want to run you are welcome to set up a break away group!
The first step is to pay for registration to enter the walk at www.city2surf.com.au.
Then join the team by setting up a supporters page with Everyday Hero under Michelle Haskard's Walk for Allergy Research team page.
Share on social media or by email with your network to help spread the word.
There is a free cap for all participants.
Find out about Michelle's friend John and more at:
https://city2surf2016.everydayhero.com/au/team-aifa