Nip Allergies in the Bub launch
27 August 2018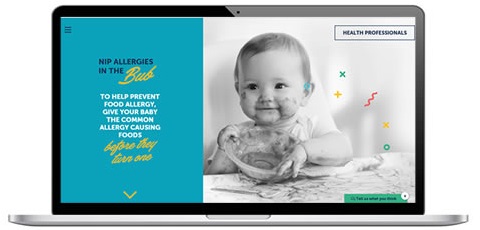 The National Allergy Strategy Food Allergy Prevention Project "Nip Allergies in the Bub" was launched today in Western Australia, where it will be piloted for a year, before it is launched throughout Australia. This project is the first in the world to promote feeding children the common allergy causing foods by one year of age, to help prevent food allergy from developing.
The website www.preventallergies.org.au contains practical information for parents and carers about introducing foods and managing eczema for allergy prevention. It also includes information and resources for health professionals.
It is important to note that the websites and other resources developed for National Allergy Strategy projects can also be used in New Zealand.